Outreach
Make A Lasting Impact
Why Outreach?
Outreach and Element Church go hand in hand, our heartbeat is outreach. Serving the least of these. Always looking for those in need and finding creative ways to provide that need.
If you were to ask people in the community what they knew about Element Church it would be that "they are a radically generous church".  Jesus came and served, he served all walks of life regardless of their age, race, gender, or political views. Jesus said "when you serve the least of these, you are serving me" Mathew 25:40 .
That's why Element gives 10% of every dollar given through the tithe back into our community. With an average Outreach budget of $180,000 a year, we have served this community with close to 2 million dollars in the past 14 years. We have an outreach team that identifies needs, plans, and organizes outreach events every quarter.
Element Food Pantry
The Element Food Pantry launched in 2019 to serve a clear, tangible need in our community – food insecurity. What started as serving a few families a weekend now serves hundreds, with no strings attached. Last year alone we served roughly 10,000 families through our food pantry, plus a holiday food giveaway that served 500 families a Thanksgiving meal.
The Church Has Left The Building
In the spring of 2020 with the onset of Covid, we served our community through an event called "The Church has left the building".  We told each car to go out into the community and pray over a government building, public schools, medical facility, non-profits, and ER response buildings. They were each given pre- posted post cards for them to write a prayer on for that building, so in the coming days they would be flooded with prayers of encouragement and love. In addition to that the first 200 cars were given $100 each to go and randomly serve people in tangible ways in the community. In total $20,000 through that one event was given away to make a lasting impact to people of Cheyenne.
Meeting Tangible Needs
We have served Nurses with shoes, single moms with shopping days for Christmas, Single dads, Cakes for Teachers, VA life care Christmas baskets, helped set up a foster closet for foster families to shop for FREE for their foster kids, provided 2,000 brand new pairs of New Balance tennis shoes and 2,000 backpacks full of school supplies to children 4 years straight, FREE Gas Event – gave away gas for 2 hours!
Gave our local Fire house 2 brand new $14,000 each washer for their coveralls, provided uniforms for our local volunteer police department.
Dollar Challenges
$1 challenges that have produced water wells in Ethiopia, paid off 1.5 million dollars in medical debt through "RIP" medical debt, Wheelchairs for handicapped folks, Compassion International, donated $4300 to Open Doors Bible translators- to get people in Ethiopia bibles in their languages.
Community Partners
We partner with local Nonprofit in Cheyenne and throughout the state. Friday Food bags receives free space at our facility to provide children with food for the weekend, We also partner with them yearly to provide Spring break food bags for over 1,000 children who do not have enough to eat over spring break, We partner with PEEPS in the school district – they provide parenting classes, clothing, shoes, coats, bus tokens things that there are no programs for. Habitat for Humanity – building homes for people. Unaccompanied youth home. We support monthly Biblical Concepts and counseling for people to have FREE counseling also Grandparents Raising Grandchildren to name a few.
PlayCity Indoor Playground
PlayCity playground is a FREE facility here on our campus. WE paid cash $100,000 for all equipment and set up, it is a climate controlled indoor 10 foot high, 57 foot long, 22-foot-wide play area, birthday area and plenty of sitting for parents to bring their children in to play Absolutely FREE.
I Heart Wyoming
I Heart Wyoming is an initiative we started several years ago to elevate, expand, and reinforce the credibility of God's church all around our state. Each year, we partner with existing churches, resourcing them to go out and serve their communities in tangible ways. Each year we have a Year-end offering that produces on average $80,000 to be given away to churches all over the state of Wyoming!
Our Initiatives
These are ongoing outreach efforts funded by the generous giving of Element Church.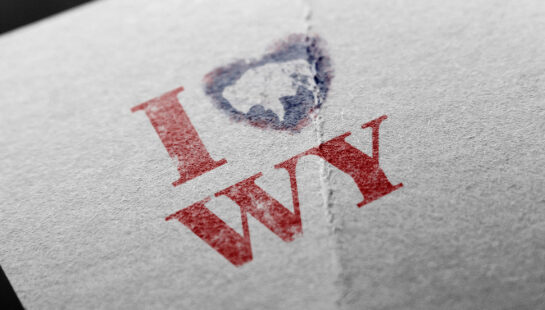 I Heart WY
Heart Wyoming is the collective effort of God's Church, led by Element Church in Cheyenne, to come together to elevate, expand and reinforce the credibility of "the Local Church" in all 23 counties. With over 400,000 people disconnected from the message and ministry of Jesus in our state, we will lead the charge to unleash a movement of God's people, armed with compassion, infusing life into our neighborhoods by the only One who gives it, Jesus.
PlayCity Indoor Playground
The mission of PlayCity is to provide a safe, climate controlled indoor play environment for children and their families that is open year-round. Whether it's cold and windy or hot and dry, this indoor playground provides a place for kids to stay active and engaged all year long.
Upcoming Events
Outreach events can't happen without our incredible volunteers! Sign up below to serve at an upcoming event.